Fair warning- this is photo heavy…
It's Crafty Monday!
So, let's get started with the photo parade, shall we?
First up, is the promised shots of the quilt from He-Double hockey sticks!
Here is the fabric that started it all. This is a close up shot…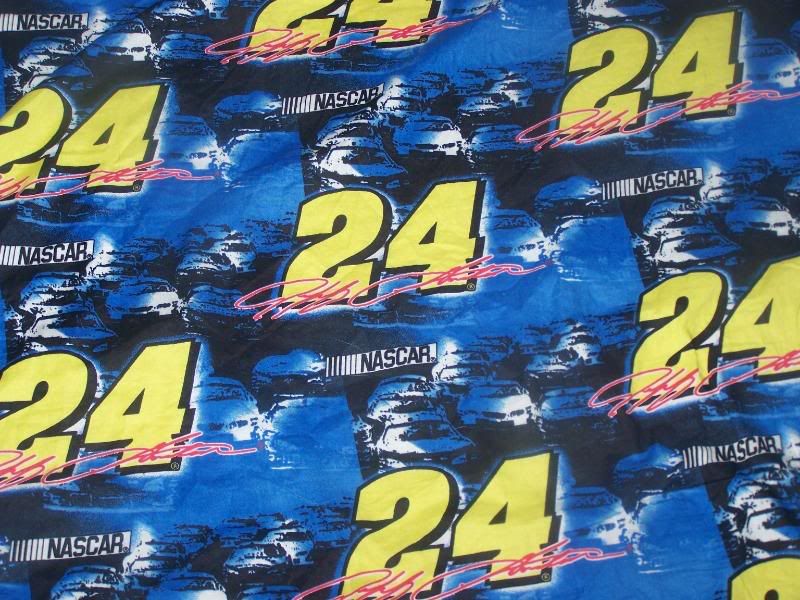 Next, with the "Boogity, boogity, boogity Let's go racin'!" Border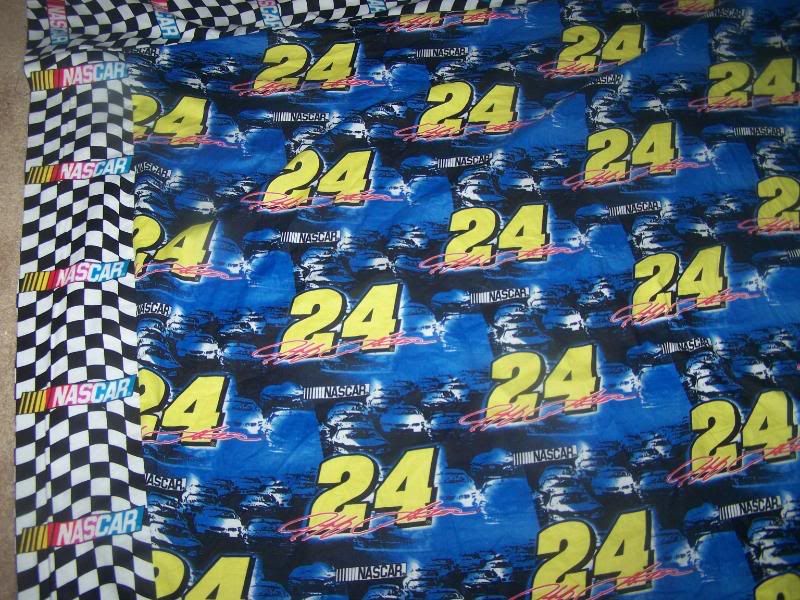 Then, with the backing from hades…I had to go to JoAnn's 3x to get this one right…and there's still a flub in it…but Isaac doesn't care.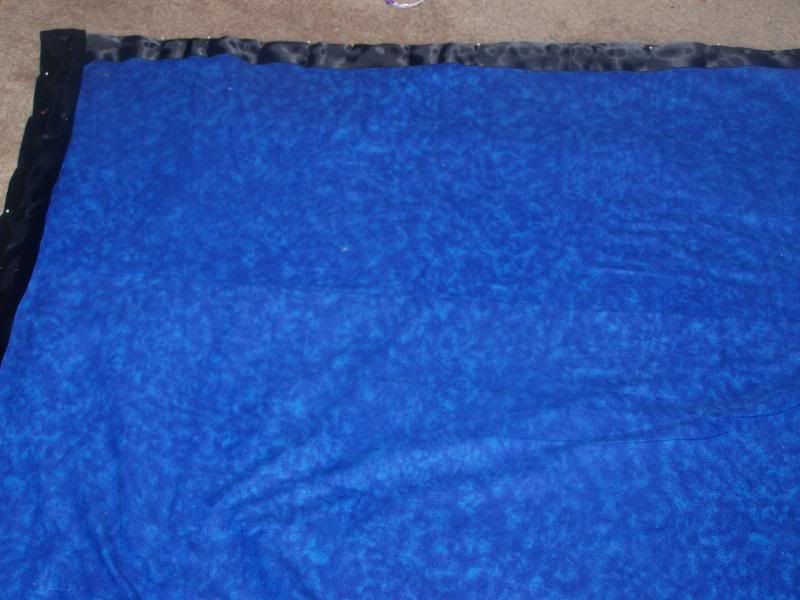 All pinned up and ready to drag downstairs for sewing…
(I had to pin and all of that upstairs so I could shut the gate and not be disturbed..)
ALL STINKIN DONE! FINALLY!!!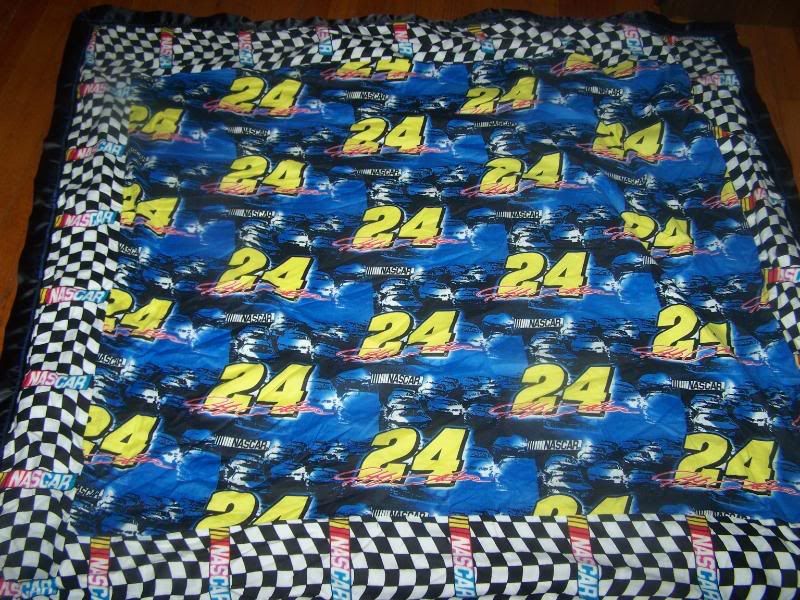 He asked for "racetrack stitching in blue", so I obliged.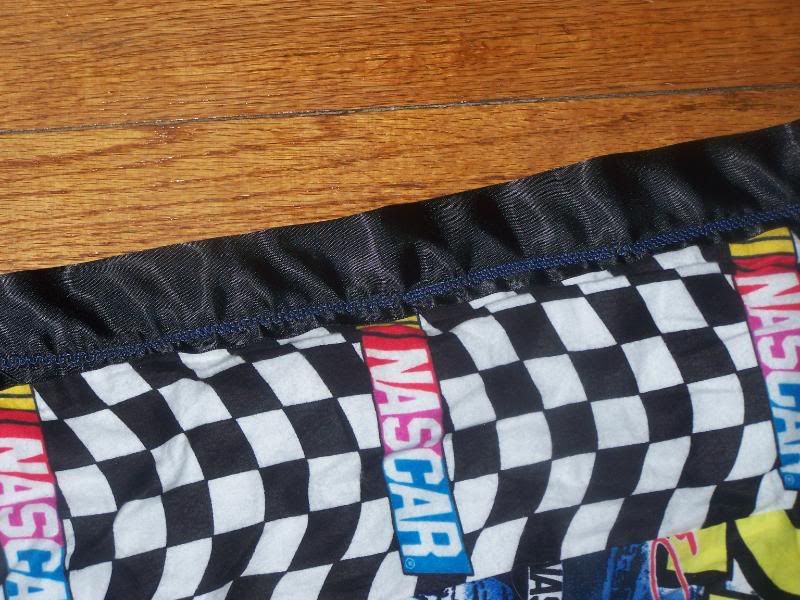 So, since the quilt was done, I moved on to my next thing…
UNDERCOVER KITTY…
Using the knitted Kitty pattern from Angry T-rex roars (I'm not linking because there's a lot of profanity in this pattern…and as much as it's an easy peasy fun pattern, I don't think the profanity was needed at all.), I scored some leftover camo yarn from TheAngelForever that she had from NHL's scarf, and set to work.
The pattern is knitted flat and then some voodoo folding is done, and then the kitty is stuffed and seamed.
And Undercover Kitty was born…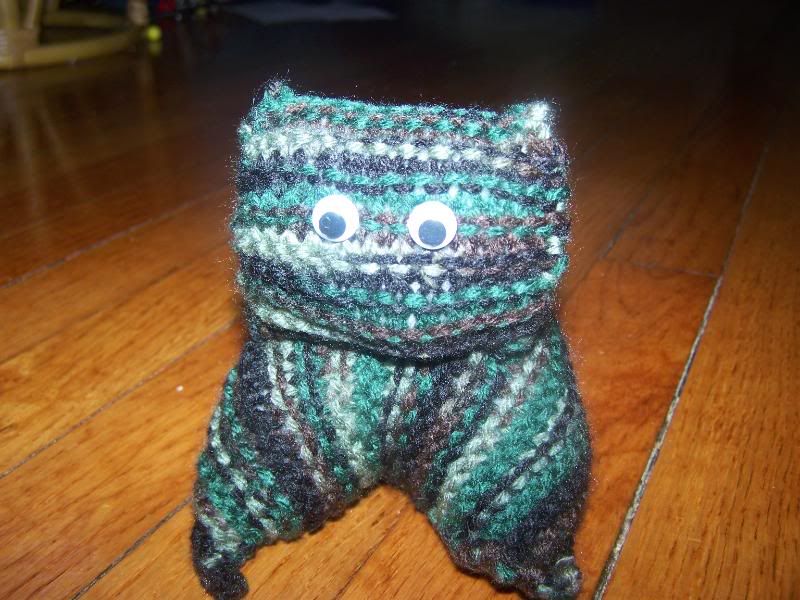 Then, this was so easy, I figured I'd make another one…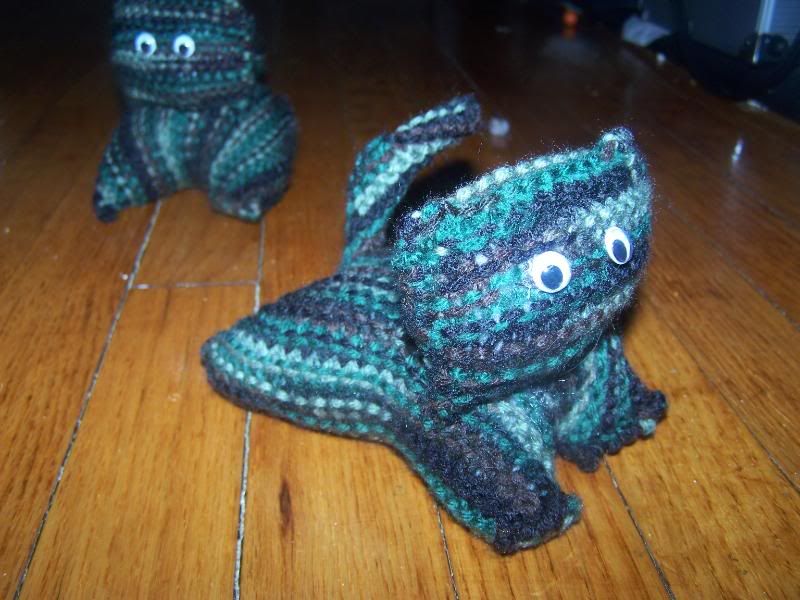 Then, we decided to go outside.
It's supposed to be spring, right? Undercover kitties decided they wanted to try their camo out to see if they could get some birds…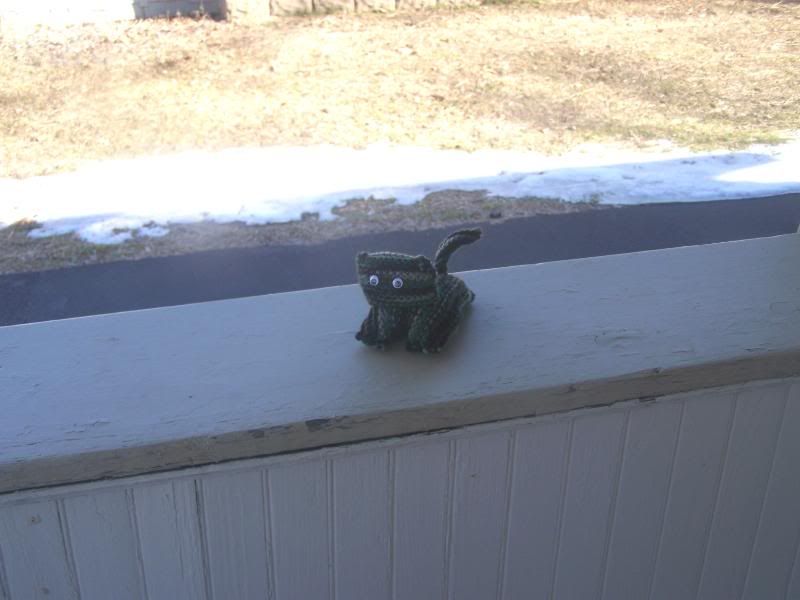 So, we'll try the other side of the porch…maybe that one will be warmer…
so, back in we went…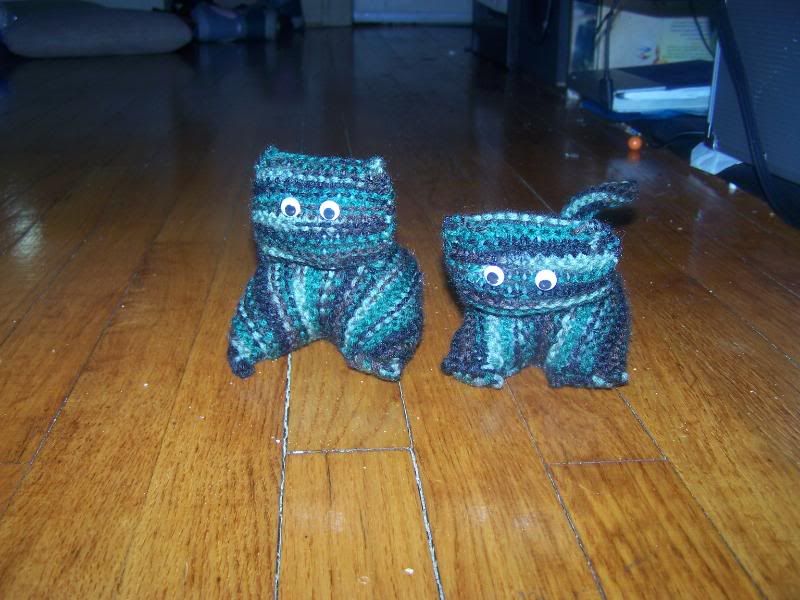 So, now, off to do more crafting. I really want to work on the lace stole from Interweave knits, so, we'll go from there…and yarn smackdown is on its way…so we'll see what happens…