Warning
: Illegal string offset '_swift_disable_ads' in
/home/kileighc/public_html/wp-content/themes/swift/lib/functions/display.php
on line
426
For the longest time, Isaac's had the cutest heart-shaped tongue. It's one of those things that's just been a part of him. While he was at ECEC, we discovered that his cute little heart-shaped tongue was really a shortened lingual frenulum. We decided, along with our awesome pediatric dentist, to leave it be. We figured he was young enough at the time and everything was pretty on target for his age and with the speech therapy. We decided to see if any of the stretching exercises would work. Lots of people have this, and are just fine.
So we waited.
and it didn't get any better. So, a month ago, we visited the awesome ENT and she fully agreed that doing a frenulum release was going to be the best idea. Even if it didn't make a difference in a lot of things, we're no better off than where we were.
So, we picked a date and decided that one of the local hospitals was our best bet, with Isaac's surgical history. It wasn't a bad thing, just easier.
I did my happy dance, because when I called to check times for surgery, we were #1 on the docket! YAY! I didn't have to fight the no food monster and I knew we'd be done early.
We dragged out of the house early and got to the hospital by 7 am. Yes, 7 am. Earlier than either of us have to be anywhere on a regular basis.
Isaac…well, he brought his usual assortment of stuff with him. He had a blanket, two fuzzy buddies (Myrtle the Seal and Patrick) and other stuff too. He was quite the sight.
We got settled into pre op and waited.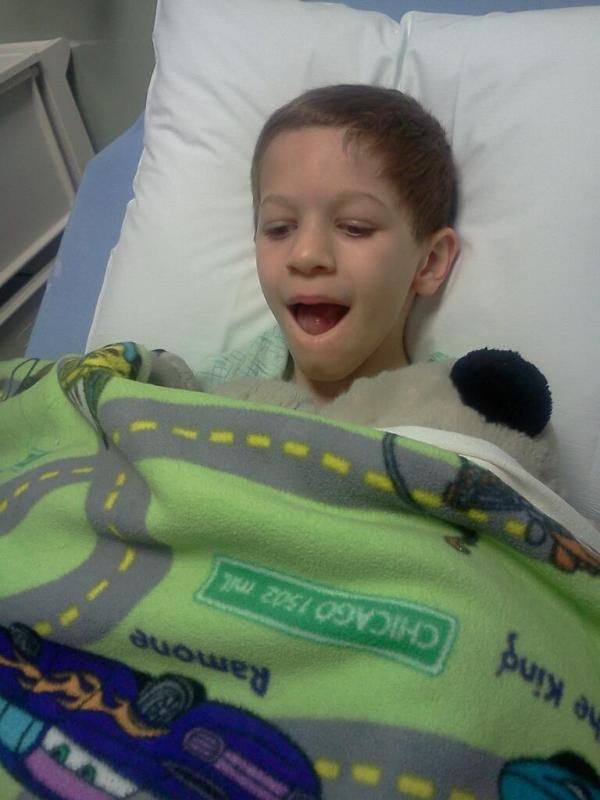 He was all snuggled down…
and then they turned on PBS Kids.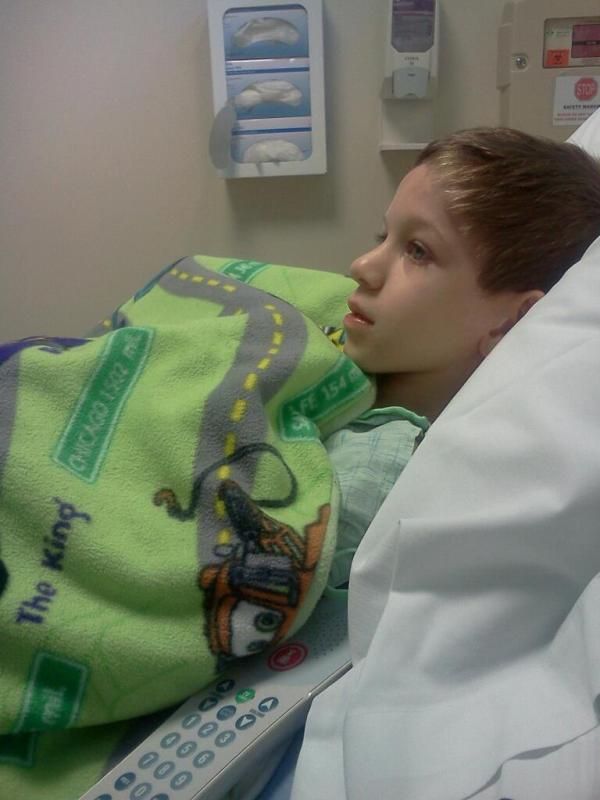 and then he was taken back (after me realizing that I went to elementary and middle school with the anesthesiologist…) and just as fast as a blink, the surgery was DONE.
He woke up so quickly and then was waiting for me in the PACU.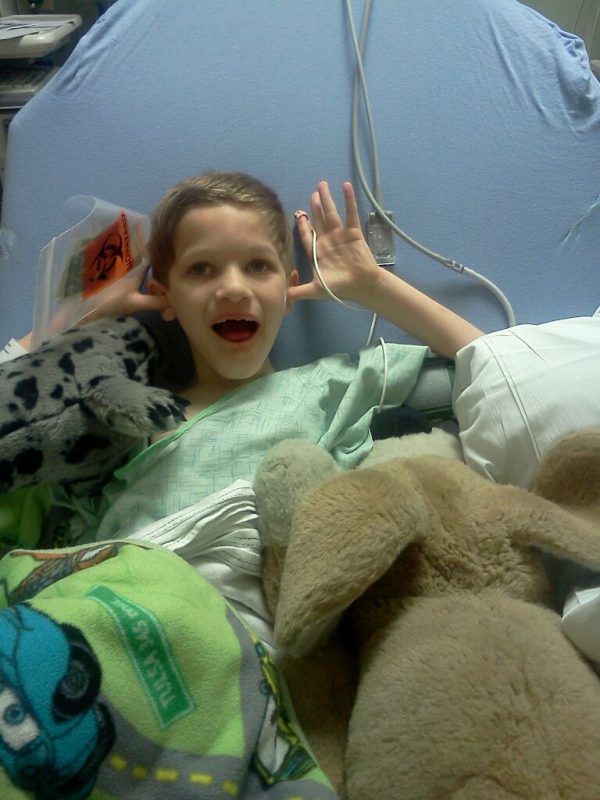 Yes, they let the blankie and fuzzies go with him! Impressive!!
and note the silly face. Crazy kid.
He was silly and loopy from the anesthesia, and then was all comfy with warm blankies and the local anesthetic that numbed his tongue so he didn't feel anything. He was chatty, silly and charmed the pants off of everyone in post op.
Then, the PACU nurse gave him a prize from the doc and nurse in the OR…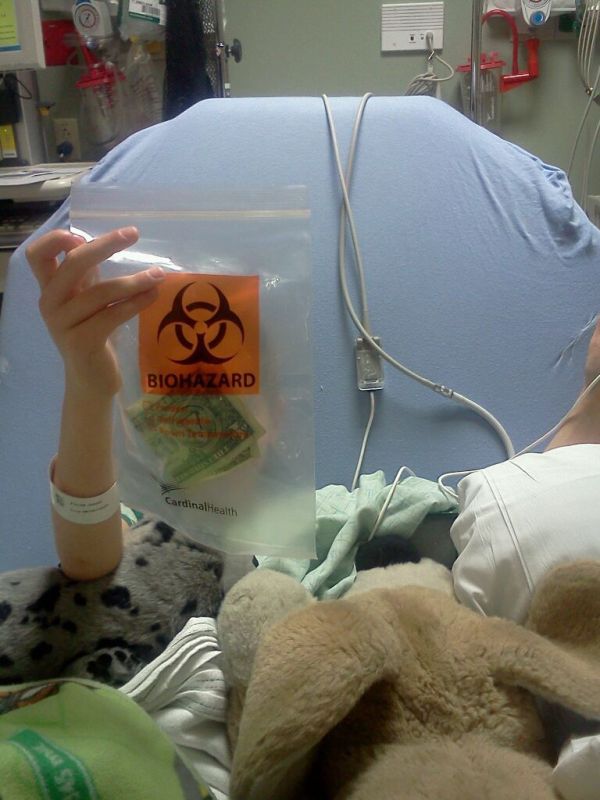 No, that's not a part of his frenulum…that's a DOLLAR in a biohazard bag! He was all excited to get MONEY for doing such a good job in the OR!
He ate his popsicles, drank his water and then we headed for home.
Now, I have a tongue wagging, sleeping boy.
Who is a complete brave little champ.