Warning
: Illegal string offset '_swift_disable_ads' in
/home/kileighc/public_html/wp-content/themes/swift/lib/functions/display.php
on line
426
Isaac loves planting things and growing them. I think I have to trace that love of gardens and things back to Pre-K, where one of the activities that his class engaged in was growing and harvesting their own garden. They grew tomatoes, beans, peas and a few other things as well as flowers. He always wants to go into the garden section when we're out and about at our local stores. I can't blame the kid. I enjoy it. I just never really do it. I've had big plans to redo the front gardens for years, but it just never materializes.
So, in an effort to try to get a head start on planting the front garden again, I went looking for something eco-friendly and fun that we could do together as a family that would get us a start over the winter.
As Doug says, I did the voodoo that I do with searching and came up with the Go Green and Giggle site and their amazing bunch of products.
So, I grabbed the Tote bag with the book, CD and sunflower garden and decided to give that a whirl. Maybe we won't kill this stuff or forget about it and then we'll have something to plant in our front garden! Yay!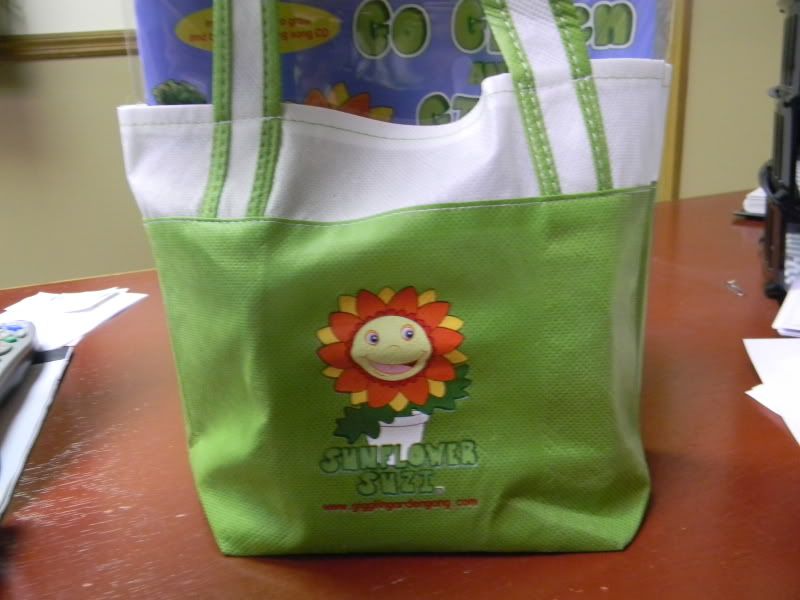 The other cool thing is that there is the book.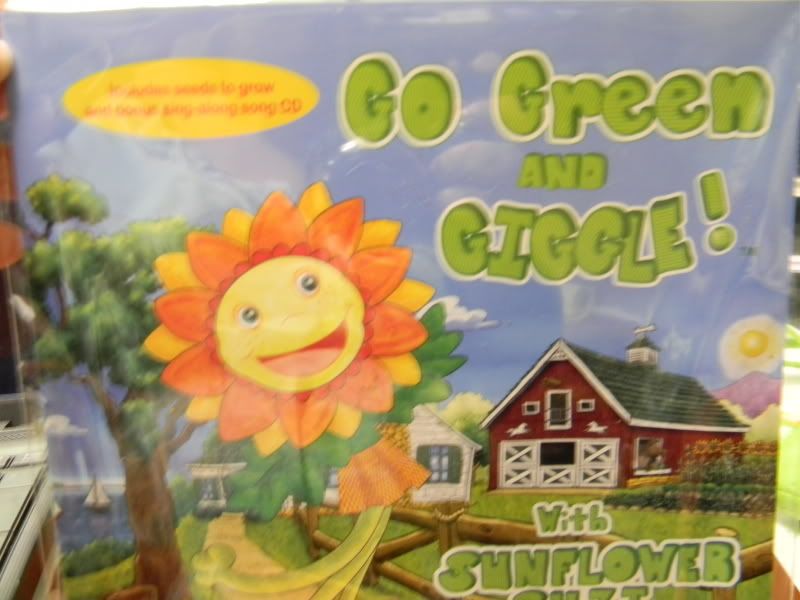 We love to read and Isaac's latest pastime is telling jokes. Good, bad and otherwise. He even checked a book of jokes out of the library at school. This book? Perfect. Reading is easy enough and jokes are terrible enough that any kid will love them and tell them over and over and over again.
It was much to our delight (and groaning pleasure) that Isaac ran in and out of his room over and over and over and over again for each one of the jokes.
But he was reading, and that was awesome in itself.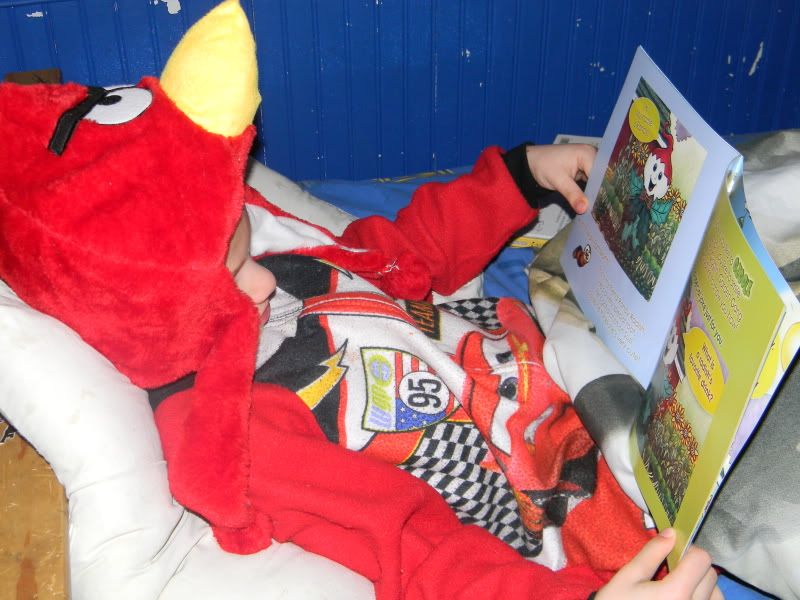 Then, after he was done with all of the jokes, he came out with the coolest thing-
The message about keeping the Earth green and planting seeds. He had a packet of sunflower seeds in hand!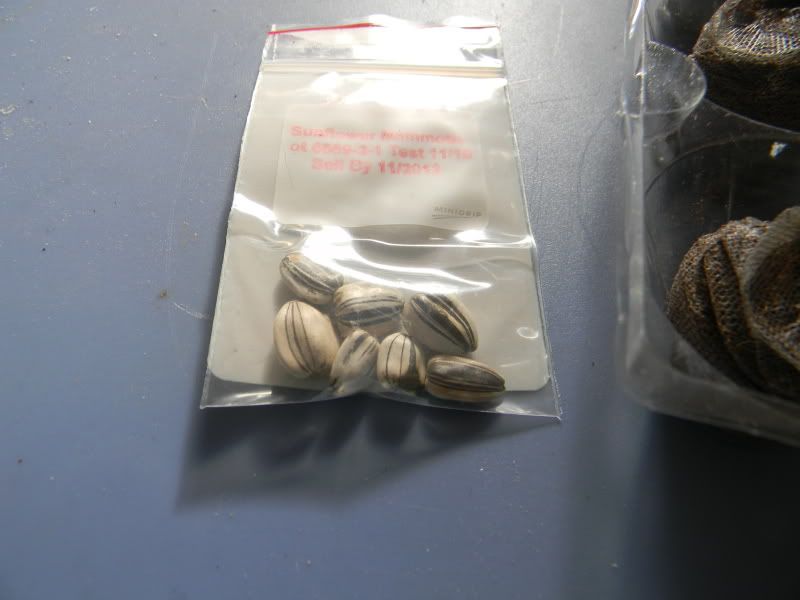 So, we wet down the planting medium and planted the seeds.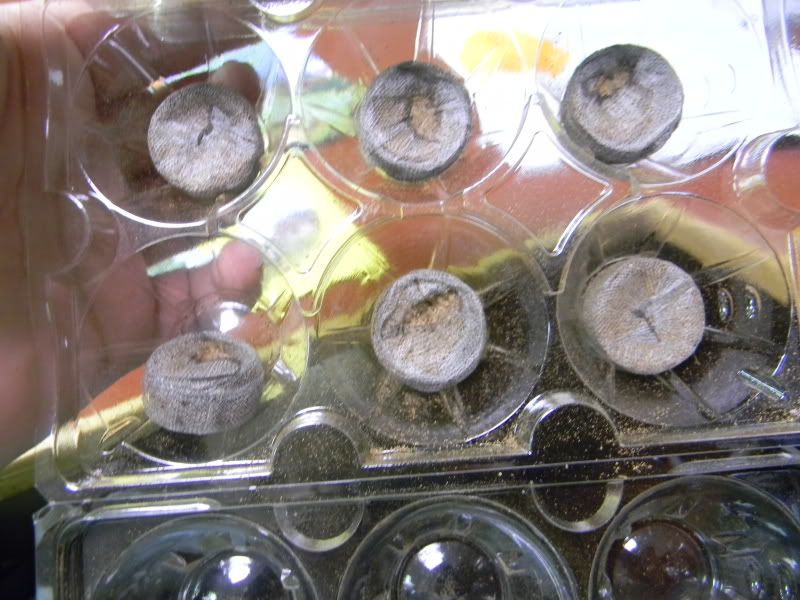 We've used this planting media before growing other things and I love it. It's easy, self contained and doesn't create a huge mess anywhere in the house. It just expands and you drop the seed in and go! Plus you can then close up the self contained greenhouse and it's ready to go!
So, we added water and pushed the seeds in…

Closed up the top and now, we're going to watch it grow! Awesome!
This kit is just really cool on so many levels-we've got reading, the plant life cycle and then a website that promotes healthy eating.
I'm so glad we've got our Suzi Sunflower kit and are working on growing some cool flowers that we can plant in the garden come spring!
Want to come visit the Gigglin' Garden Gang?
They're on twitter…
and Facebook…
Come visit…you won't be sorry you did!
And if you want to see the entire website, experience and all…come visit my Google + album 🙂
This shop has been compensated as part of a social shopper insights study for Collective Bias.