Warning
: Illegal string offset '_swift_disable_ads' in
/home/kileighc/public_html/wp-content/themes/swift/lib/functions/display.php
on line
426
this hank of yarn.
(Ok, maybe there are two of them. When buying yarn, the rule of thumb is that you buy enough just in case you screw the pattern up and need to cut and run. In my case, this is pretty often. No one said that knitting was mistake free!)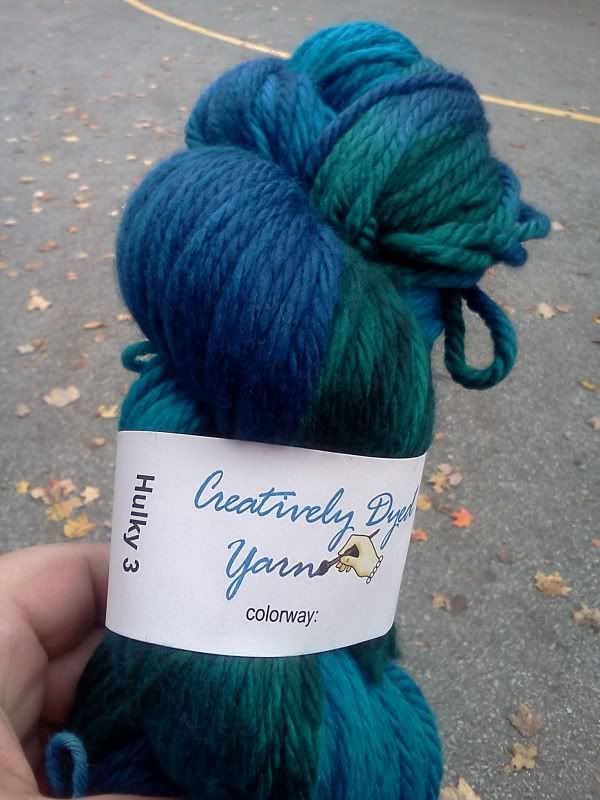 We also did a visit to the author's tent. I did some serious damage in there.
Try 4 new books-all signed.
Note the small boy playing with my yarn (grrrr…) and reading his new "Cat" book-signed by the author AND photographer.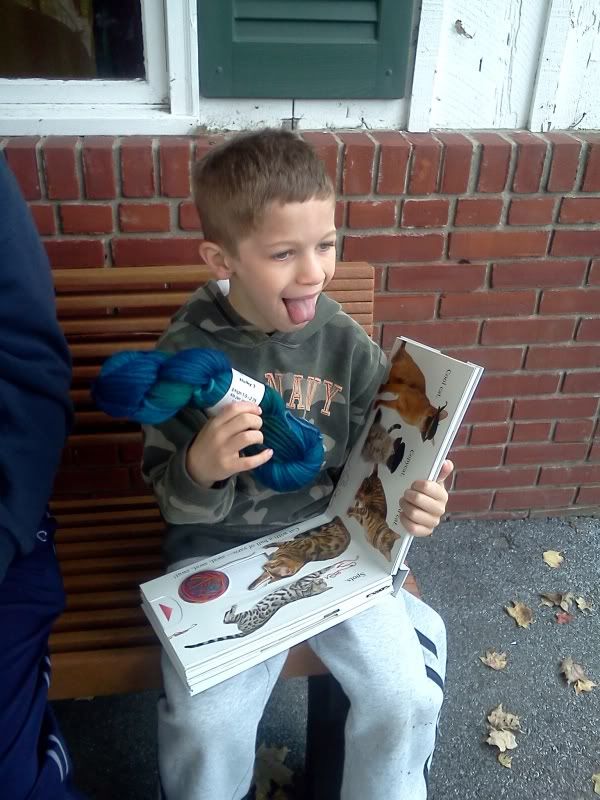 He was so enamoured to meet an author that he was almost speechless. That's not normal. He's like me. Chatty. He was starstruck-they talk authors a lot in school and to get his book signed was a BIIIIG deal.
Then, we did what we always do-find other things to do besides touching every hank of yarn and yelling "SHINY!!" shopping for fiber.
Last year it was watching Pumpkin Chunkin'. This year. we went and visited the Paw Stars Frisbee Dog team. This was absoultely the most hilarious part of the day.
They asked for a kid to run with the dogs. There is mine…jumping up and down and up and down and up and down.
So, they pick him.
I'm secretly cringing in my hoodie. All that is running through my head at this point is "Oh, sure. Pick the kid with the leg braces who can't pay attention without medications. "
Doug is sitting on the bench, trying to avert his eyes to the spectacle that is about to happen.
My darling child gets up and begins to follow directions-he lines up with the obstacle course that the dogs run, and he was told he didn't have to do the jumps.
He then begins to do the entire course against two border collies.  Including the jumps, sending the entire crowd into hysterical giggles.
Oh, save me. I so wanted to zip up my hoodie and pull the drawstrings on the hood closed.
Then, they presented him with a Dog Tag.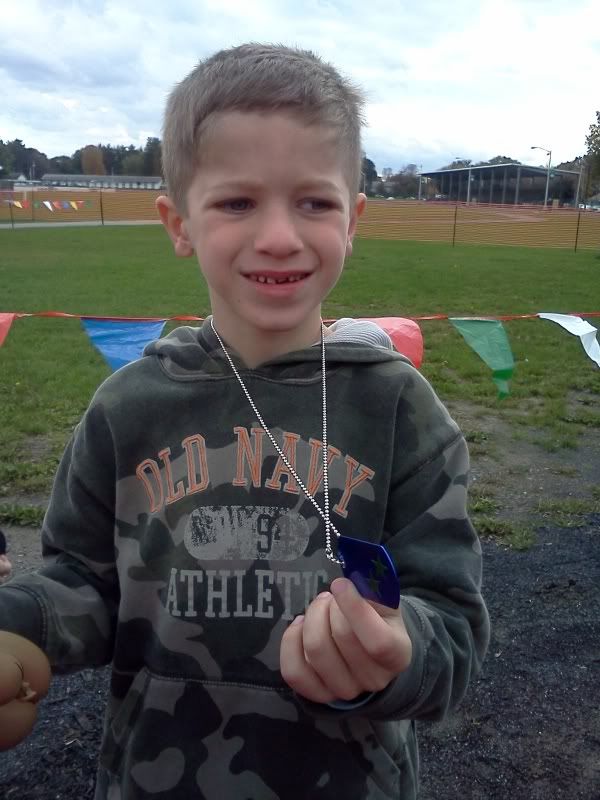 Please excuse the kind of half grin here. There was wicked wind blowing into Isaac's face.
Isaac was beyond thrilled. He spent the rest of the afternoon allowing me to get all fiber geeky without complaing letting me do the rest of my yarn shopping.
So, wait.
I didn't just get a hank of yarn.
I got a happy kid (who got to pet alpacas, sheep and play with sheep dogs)
A husband who got a CD of really cool music
and I got a hank (or two) of yarn and a good day out with no complaining from EITHER of the guys.
I think I got the best of the deals there.
So, until next year, Rhinebeck out!